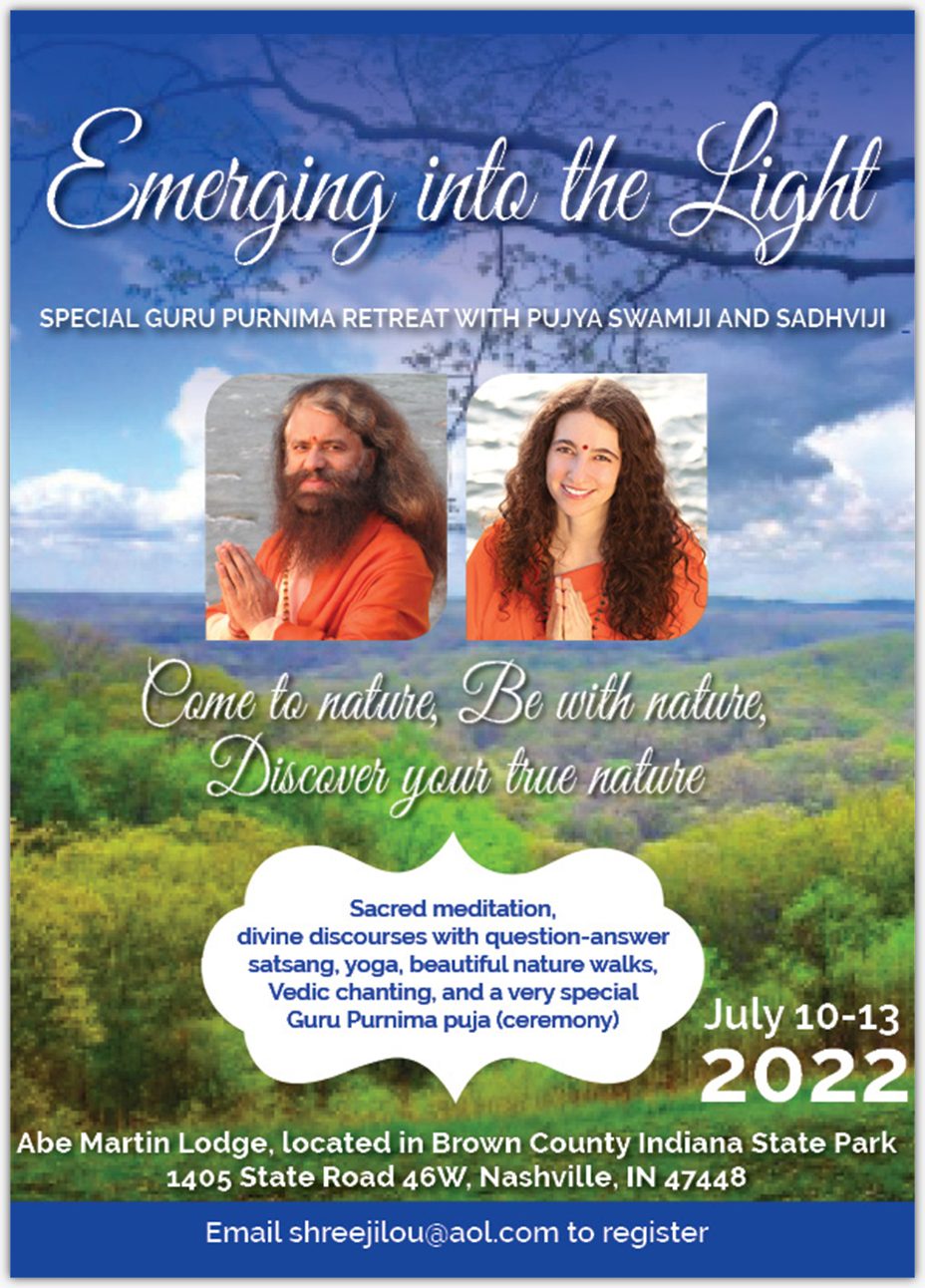 Guru Purnima Retreat 2022
So glad to share this highlight video from our recent Guru Purnima Retreat! After three years, we were finally able to come together in-person, to meditate, to walk in nature, to be in satsang, to do yoga and even to do Ganga Aarti overlooking the beautiful Dale Hollow lake in Kentucky.
As the full moon began its ascent into the sky, Pujya Swamiji arrived from India to bless everyone on the sacred day of Guru Purnima. The full moon filled the night sky with light and his presence filled our hearts and souls with light!
It's not easy to take time out of our busy schedule to go on spiritual retreat, especially during the week (and this was a weekday retreat) but it is so important as we don't even realize how powerfully connected, inspired, uplifted and revitalized spiritual retreats make us. Just as we need food, water and oxygen for our bodies, we need spiritual retreat for our minds and hearts so we can reconnect with our soul.