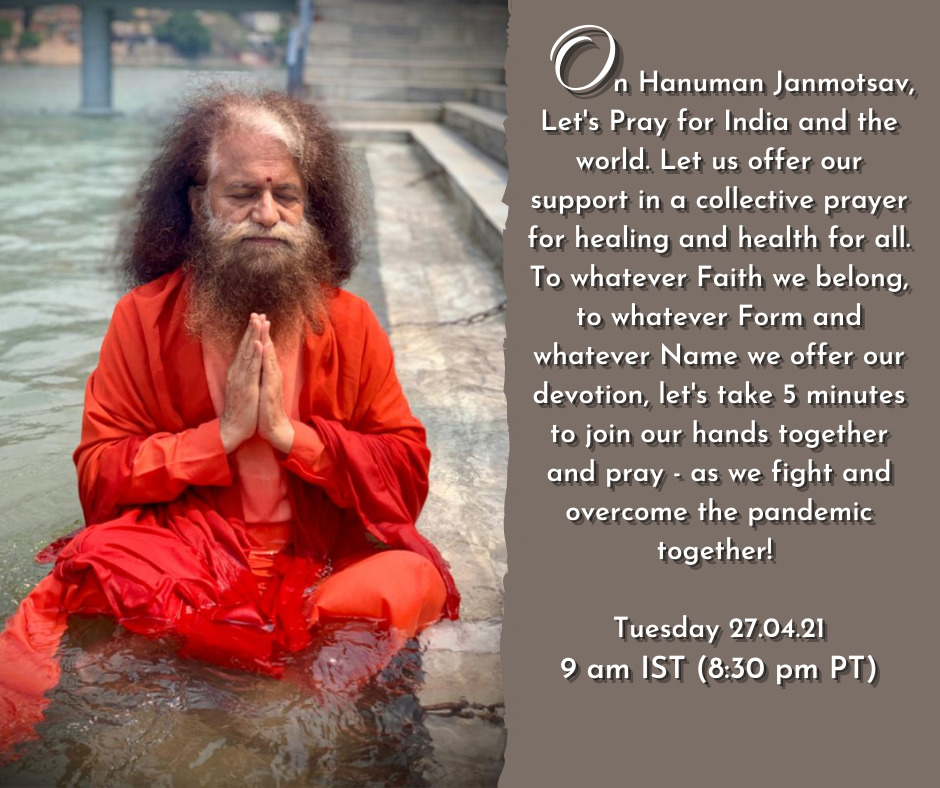 Hanuman Janmotsav Blessings
Hanuman Janmotsav!
The day that that honours his incomparable strength and his unparalleled devotion to Lord Rama.
On this day, Pujya Swamiji encourages us to clasp our hands in prayer, offering our support in the healing and good health of all of those affected by Covid-19…of all those, around the world, that are suffering.
At 9 am, take 5 minutes…to pray. To focus your attention solely on our beautiful brothers and sisters in India and around the world that need our love. Our collective prayers can and will heal them!
Together, we will overcome the pandemic!