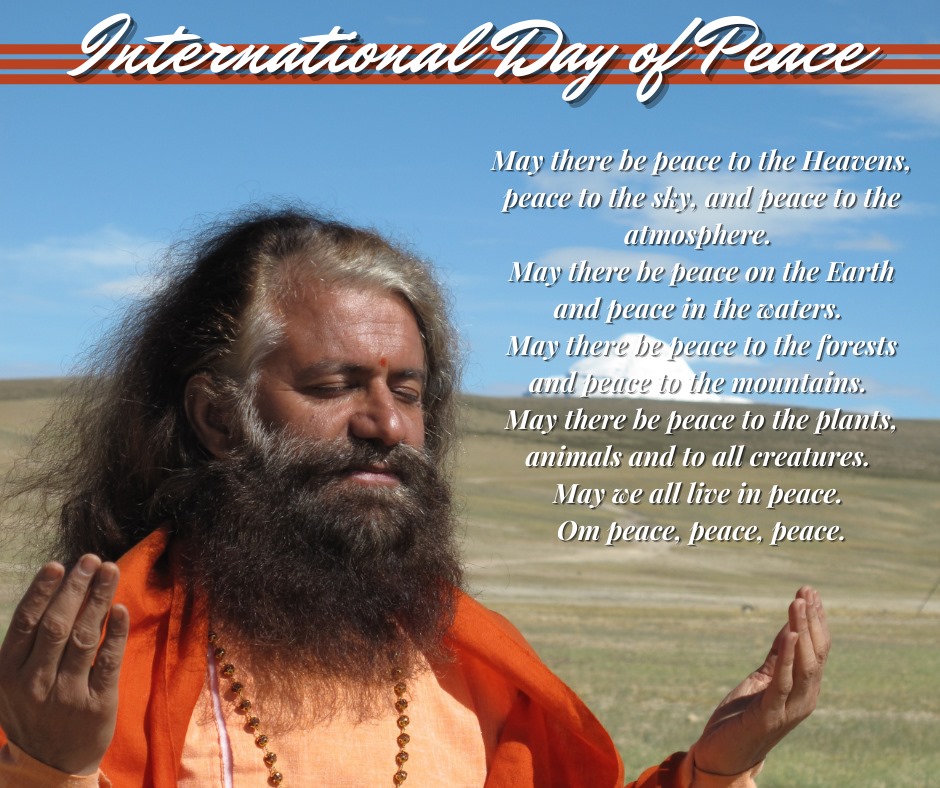 International Day of Peace
On this 40th International Day of Peace, in which we all pledge to recover from Covid better for an equitable and sustainable world, HH Pujya Swami Chidanand Saraswatiji so beautifully reminds us that our pledge begins with service.
"The fruit of prayer," He shares, "is faith. The fruit of faith is love. The fruit of love is devotion. The fruit of devotion is service. The fruit of service is peace. When we get in touch with our internal divinity through service, we not only tap into the infinite well of peace within us, but we also become instruments of peace for the world.
"As we become the instruments of peace, we stay grounded, centred and balanced in every situation and this empowers us to solve every challenge in our lives and in our communities with compassion and wisdom.
"Peace leads to peace," He continues. "Peace is not merely the absence of war. Peace is living in harmony within ourselves and with all those with whom we share the Earth – the humans, the animals, and the plants. Because peace is not outside of us. The chaos is not outside of us but it is inside us. Therefore peace must be cultivated within, because if we are in peace we manifest peace, share peace and exude peace."