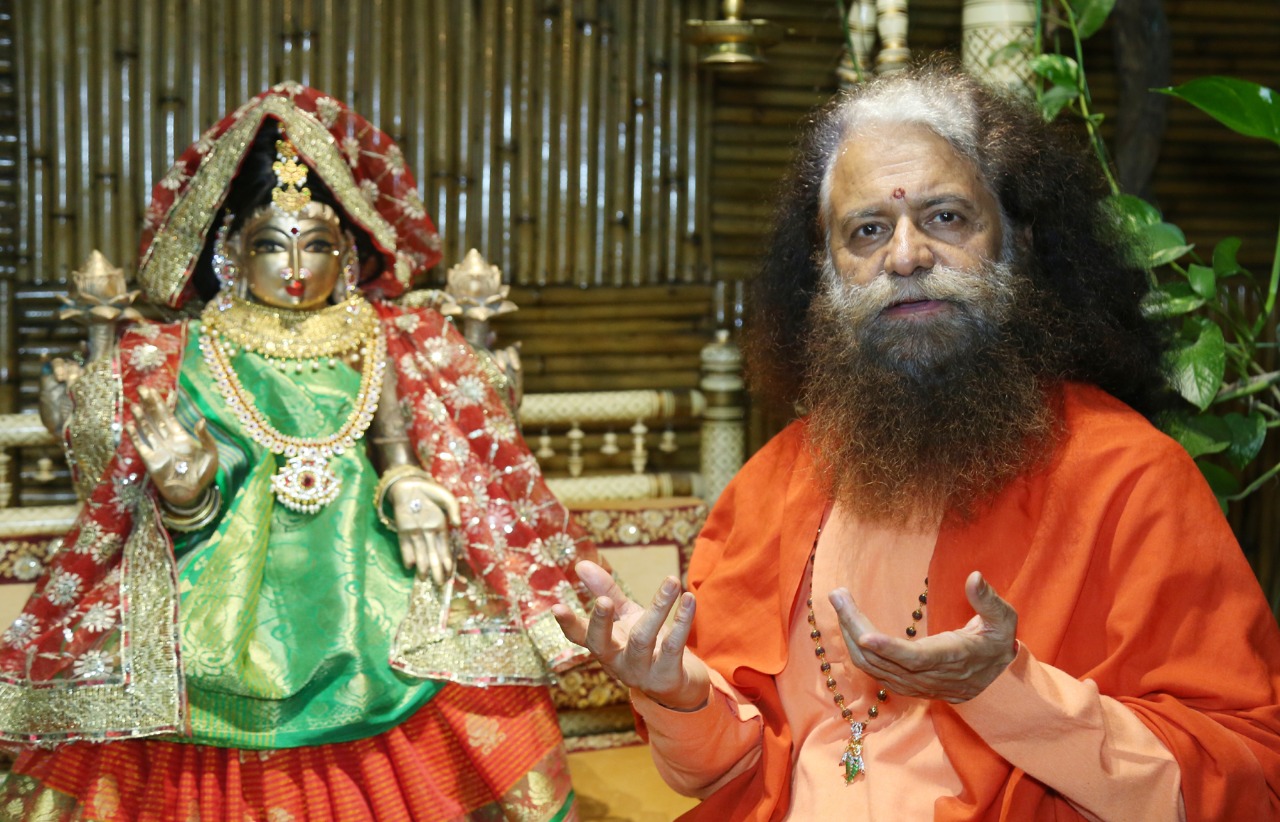 Message on International Day for the Elimination of Violence Against Women
Crimes against women are ashamed of humanity – Pujya Swami Chidanand Saraswati Ji Maharaj
Parmarth Niketan President Pujya Swami Chidanand Saraswati ji Maharaj today on the occasion of International Day for the Elimination of Violence Against Women, said that crimes against women are increasing day by day, in fact these incidents are shaming humanity.
The incidents happening against women are a threat to the pride of women power and their safety, as well as the whole society is a stigma.
Pujya Swami Chidanand Saraswati Ji Maharaj said that the violence that is happening with women power is happening with every age class. Still in many places daughters are killed in the womb, if a daughter is born then neglect, insult, inequality, discrimination, domestic violence, rape, sexual harassment, burnt for dowry, physical and mental harassment, buying-free Many incidents like smuggling, acid attacks, murders, rape occur everyday in the country. The irony is that only a few incidents come before the media, society, social institutions, administration, courts and government. The incidents that come up are a topic of discussion for a few hours or a few days, then the situation becomes the same.
There are many organizations working for women empowerment in India which has already made a lot of difference but the results are not satisfying even in the 21st century. Pujya Swami Ji said that arrangement of separate toilets in schools, colleges and offices for the safety of women with equality at homes and workplace, with provision of equal salary for equal work, is compulsory. It should be.
Pujya Swami Chidanand Saraswati Ji Maharaj said, "One of the major cause of growing violence against women is also maleist mentality. In many families in our society still boys are given more importance from birth, they are given aggressive thinking. In our social system, youth and men are largely considered to be the controllers of family, home and society which is also increasing crimes against women.  I believe that the upbringinging and education of sons and daughters should be equally and with equal rights. Children will have to be given a culture-filled environment since childhood. At the same time, daughters have to be able to protect themselves."
Pujya Swami ji said, "We have to make daughters brave, educate them and make them empowered and self-reliant and more than that it is necessary to teach sons to respect humanity, compassion and women. The development of society is not possible without giving respect and equality to women. Swami Vivekananda ji has said, "As it is not easy for a bird to fly with one feather, similarly, the welfare of this society is not possible without improving the situation of women. " I think change in this area can start from home only. Family members especially educate sons that women are a beautiful masterpiece of God give them respect and equal rights. If the family members provide rituals with rights to the sons, the crimes against women can be stopped to a large extent."