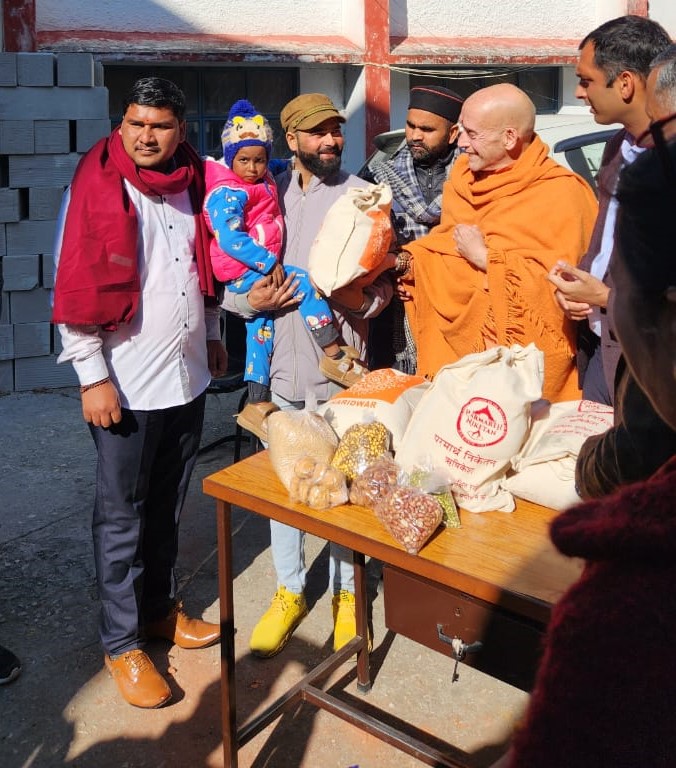 Ration Distribution in Uttarkashi
With the blessing and inspiration of HH Param Pujya Swami Chidanand Saraswatiji, a team from Parmarth Niketan travelled to Uttarkashi for a ration distribution to our dear brothers and sisters in the northern Uttarakhand city. The team – consisting of Swami Sevananda Saraswatiji and Prashant Kumar – met with Uttarkashi DM, Shri Abhsihek Ruhelaji and his team at the Vikas Bhawan Collector's Office, where families from across the district were presented with needed items during this special raashan vitaran.
Shri Ruhelaji is a frequent visitor to Parmarth Niketan, and joined Pujya Swamiji for a divine and sacred Ganga Aarti along its Uttarkashi banks.