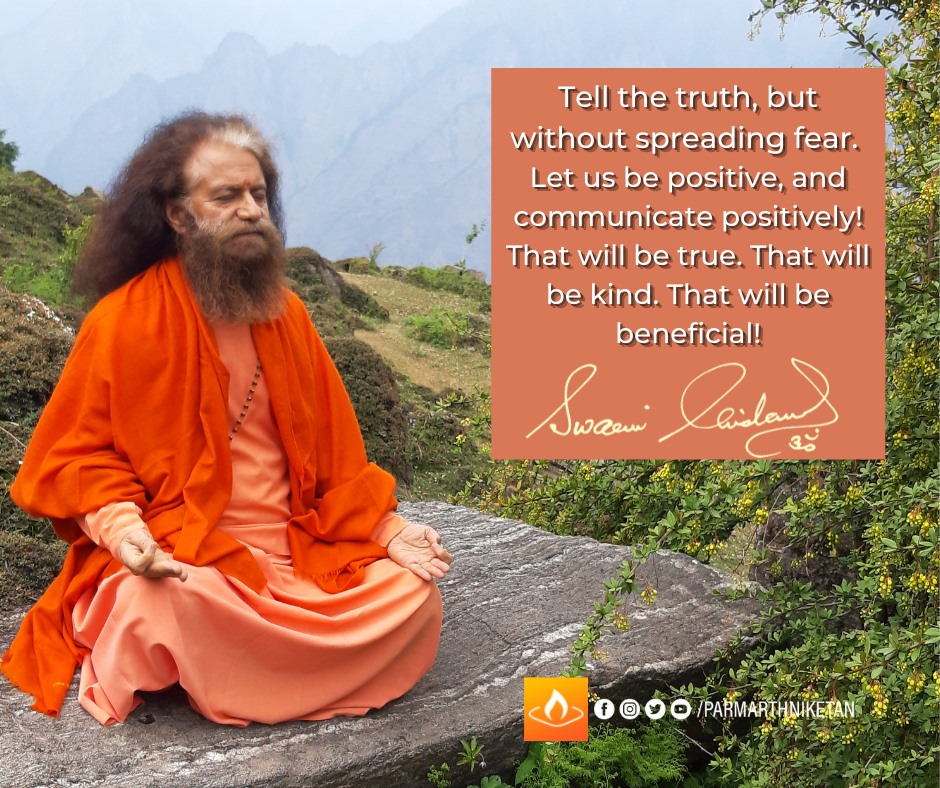 Tell the Truth
Sometimes we think that simply because something is true, it is correct speech. However, there are many hurtful things which may be true but are neither kind nor beneficial. Telling someone, for example, that they are ugly or stupid or fat may be true, but it serves only to hurt the listener. Alternatively, lying to someone just to be kind is also not tapas of speech. We must speak the truth, but in a way that serves the greater good, not just our own selves or our egos.
Today, the whole world is affected by Corona. Yes, we must speak the truth, but patients watch and read the news and their hearts tremble, their morale falters and negative thoughts come to their minds. They lose courage. Right now, the public is absolutely in need of positive thinking and thoughts so that everyone's morale will increase and all will remain strong. The media can play an important role in influencing people's views, taking them out of fear and confusion and making positive changes. Tell the truth, but without spreading fear. The media does the hard work of fair journalism, but that often has a negative impact on society. The public needs facts and positivity. Let us not scare them, but fortify them with courage so that they can face these challenges with restraint.
It is the duty of all of us to communicate hope at this time – there is no need to panic. Follow the rules made and stated by the Government of India and @UNICEF seriously, and maintain patience, courage and positivity!
Let us be positive, and communicate positively! That will be true. That will be kind. That will be beneficial!