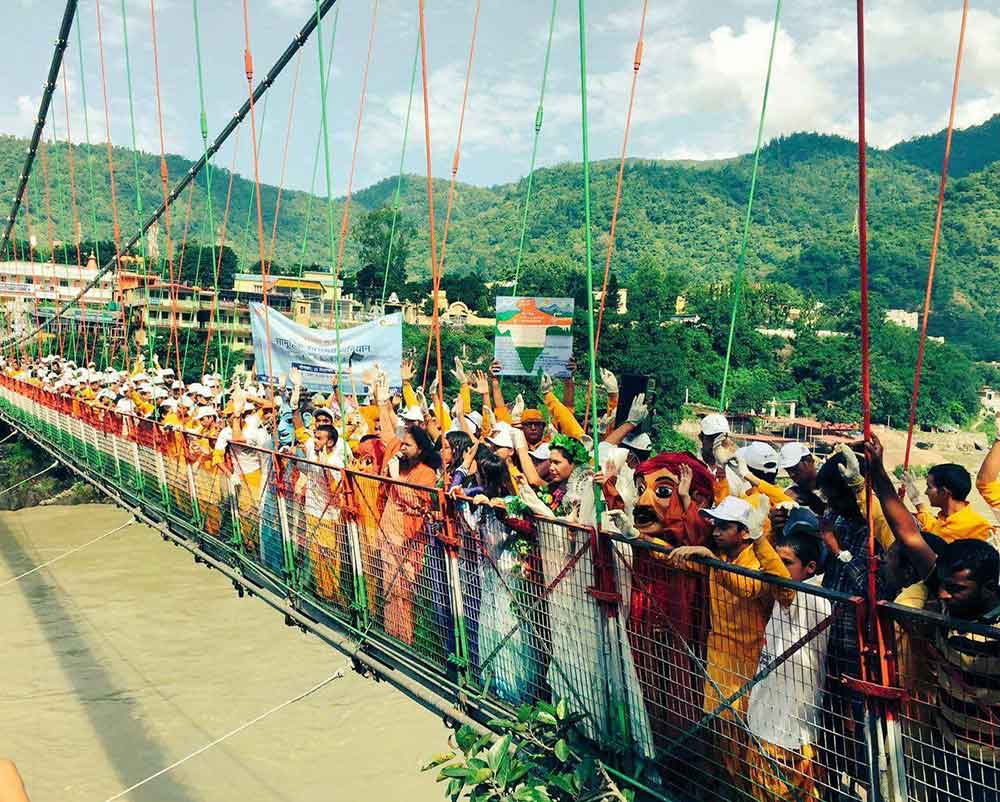 "#SwachhataHiSeva: A Clean-Up Drive In Rishikesh", NDTV
Our special #SwachhataHiSeva clean up from Laxman Jhula to Ram Jhula broadcasted by NDTV and shared by MSN, check out the link below.
Please be sure to join HH Pujya Swami Chidanand Saraswatiji – Muniji, Sadhvi Bhagawati Saraswati as the join Amitabh Bachchan, Vikram Chandra on the Banega Swachh India NDTV Cleanathon from 2-3pm for a special Global Interfaith WASH Alliance panel on "Swachh Zameen, Swachh Hawai aur Swachh Paani" (Clean Soil, Clean Air and Clean Water).
Click here to watch online!